SPS Students Competing in FIRST Tech Challenge
by Springfield Public Schools Communications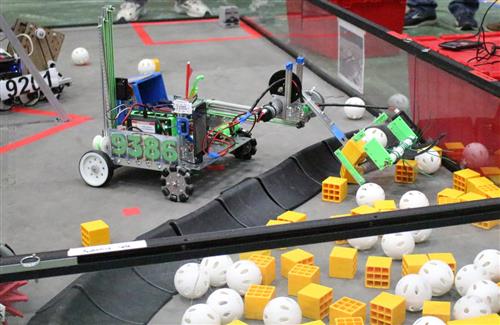 Creativity and science will come together on Saturday, Jan. 26, at the FIRST Tech Challenge Qualifier at Drury University. There, 36 mentor-guided teams of approximately 300 students ages 12 to 18 will demonstrate their problem-solving skills, creative thinking, teamwork, competitive play, sportsmanship and sense of community.
The public is invited to attend this free, family-friendly event. Opening ceremonies are at 11:50 am followed by robot play for the next five hours. Simply follow the FIRST directional signs on campus to the Weiser Gym.
This weekend's Qualifying Tournament is hosted by Springfield Public School District and Drury University.
"We are excited to be hosting such a great event again this year but are even more excited to be partnering with Drury University and their Computer Science program to make this even better than last year," said Betsy Cannella, Springfield Robotics coach and science teacher at Kickapoo High School. "FIRST Tech Challenge and other robotics programs are growing in Southwest MO and we are so happy to be a part of this movement."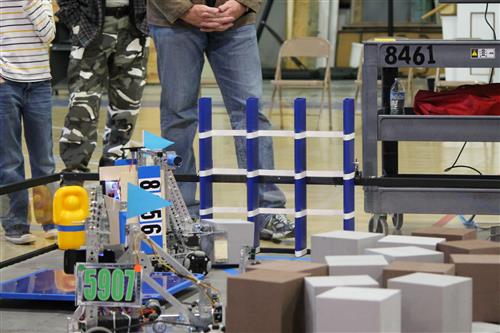 More than 69,000 students in approximately 27 countries will program robots to compete on a 12' x 12' field, in an alliance format, against other teams in the 2018-2019 space-themed game, ROVER RUCKUS presented by Qualcomm. The Android smartphone-controlled robots are powered by the Qualcomm® Snapdragon™ mobile platform and coded using Java. This control system technology enables students to build innovative and advanced robot designs with autonomous and vision processing features.
FIRST Tech Challenge is a widely accessible international robotics program for students ages 12-18 created to get young people excited about science and technology – and teach them valuable career and life skills. Guided by adult coaches and mentors, students develop STEM (science, technology, engineering, and math) skills and practice engineering principles, while realizing the value of hard work, innovation and working as a team.
FIRST Tech Challenge – Missouri serves 219 teams in Missouri and Kansas. There are 46 competitions held across the region from November – March. Teams are competing for advancement to the Missouri State Championship on March 9, 2019 at Missouri S&T in Rolla, MO. From there, nine teams will advance to the FIRST Tech Challenge World Championship, to be held April 17-20 at the George R. Brown Convention Center in Houston, Texas.