Stanley & Elaine Ball Charitable Foundation Award Grants to SPS
by Springfield Public Schools (press release)
Two Foundation for Springfield Public Schools (FSPS) Back to School grants have been generously funded by the Stanley & Elaine Ball Charitable Foundation for classroom projects at Springfield Public Schools (SPS) Watkins Elementary and the Early Childhood Special Education Program. The award presentations took place on Dec. 14.
Stanley & Elaine Ball Foundation Committee Members Ken and Diane Homan presented a $3,672 check to Early Childhood Special Education Teacher Ellie Crumbaugh at Delaware Elementary for her Back to School grant "E is for Empathy."
The grant will purchase eight, social-emotional skill development curriculum kits, which will be shared among Early Childhood Special Education classrooms districtwide to teach the positive social skills each student needs to succeed in school and society through fun, hands-on activities and play.
"We are so excited to be able to purchase and use these kits to benefit the learning and lives of our students," said early childhood special education director Jennifer Cantrell. "We can't thank the Stanley & Elaine Ball Foundation enough for this opportunity!"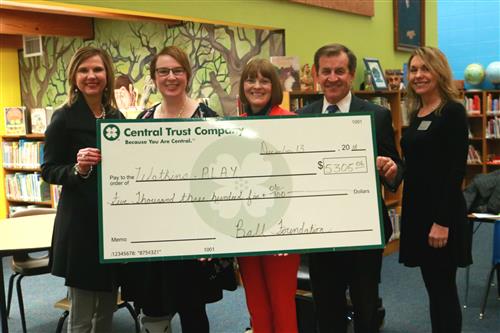 Ken and Diane Homan also presented a $5,305 check to Watkins Elementary School principal Janine Forrester for her grant "P.L.A.Y. Purposeful Language Acquisition for the Young," which will provide items for kindergarten and first grade classrooms at Watkins Elementary for Oral Language Centers.
Oral Language Centers include an imaginative play center, play kitchen, sensory table, Legos, blocks and any other activity where students are talking and playing. Through the grant, teachers will be helping students improve their communication and social skills in order to increase the likelihood for success in both academic and social tasks.
"The grant will impact approximately 100 students in grades K-1, but over time will impact our entire school as oral language and literacy skills improve," said Forrester. "This donation from the Ball Foundation will have a positive effect on our students and our community for years to come."
"We sincerely thank the Stanley & Elaine Ball Foundation for these significant awards," said Pamela Anderson, director of development for the Foundation for SPS. "Their generosity and investment in our SPS students and our community is deeply appreciated."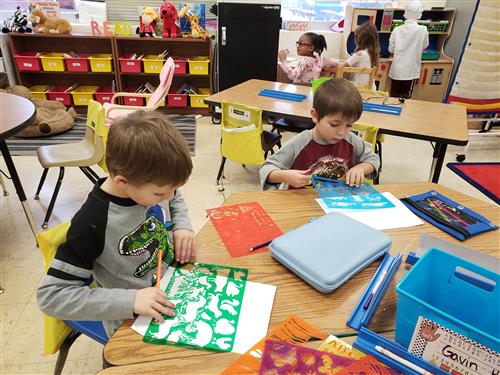 Reader Comments