Third Graders Create Businesses at Rountree Elementary Holiday Bazaar
by Springfield Public Schools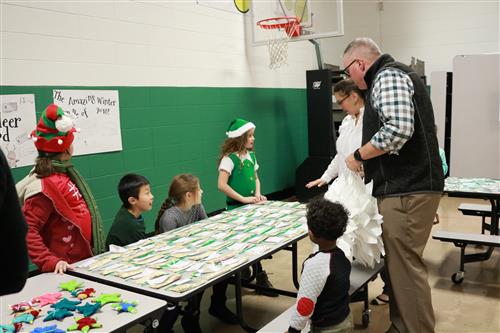 "I know which one you'll like," says Clara Moody, owner of Baldy Iron On Beads. "We get these beads and put them in a template and our teacher irons them and they look really cool. This one looks really cool."
Clara was one of 40 small business owners who hosted the Second Annual Third Grade Holiday Bazaar at Rountree Elementary School on Dec. 18. The students picked their product, named their business, created a logo, developed a marketing plan and pitch for sales and then sold their creations to Rountree students and parents in the two-hour long bazaar.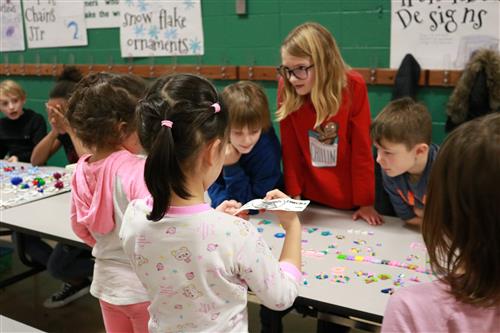 "This time of the year, one of our units is our economics unit," said Kaitlin Short, third grade teacher at Rountree. "They learn about economic systems and supply and demand. So they put that into action by creating their own business, design a product and then putting into practice what we have taught them in real time."
Lily Clinton, owner of The Amazing God's Eyes and Rountree third-grader, picked out what she would sell in her own shop with a friend.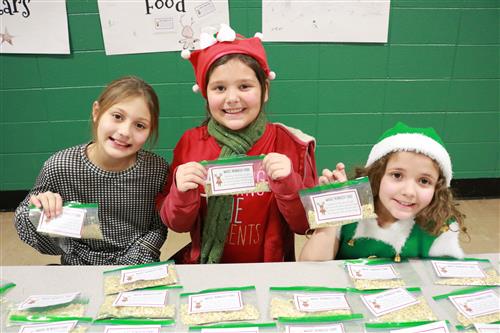 "It looked really easy and fun to do," said Clinton. "It kind of makes you dizzy because you're winding and winding, but it's something me and my partner wanted to do because it's fun. Making all the stuff to get the shop ready was the best part."
Together, Austin Davidson's and Short's third-graders sold their creations to students, staff and parents for Owl Bucks, which have a currency conversion rate of 25 cents for each Owl Buck. At the end of the one-day sale, the Holiday Bazaar collected 1,824 Owl Bucks — $456 that will go to supporting Rountree families in need this season.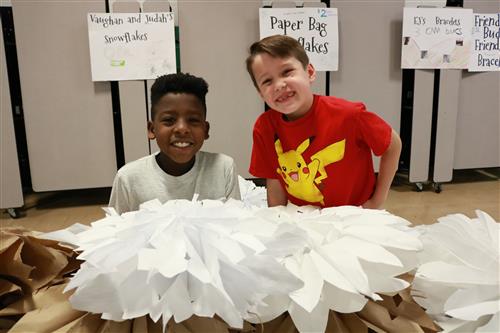 "I hope that students take away what it means to really have a business and how to work hard," said Short. "At first, it was really fun, but the longer we kept working on this, man, sometimes it's not fun. Even the little bits of organizing their Owl Bucks, budgeting, putting together their signage, all things real business owners do, it's hard work. But it's a lot of fun, too."
Reader Comments